| | |
| --- | --- |
| Posted on July 22, 2017 at 7:20 AM | |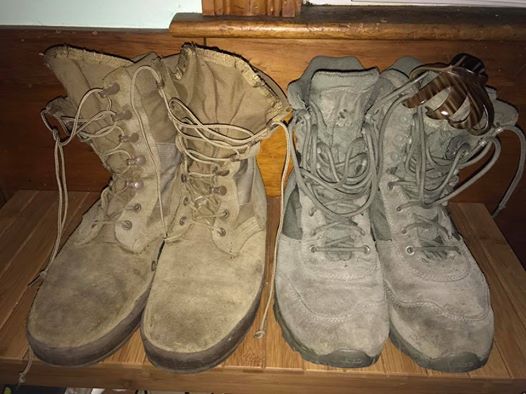 As a mother to six children, three of whom are grown and out of the house I find myself wanting to be in many places at the same time. Over the past year my eldest daughter has been stationed in Florida as an Air Force medic and my middle son has been stationed in Italy as an Army Engineer. I'm  beyond proud of all of their dedication, hard work and bravery. Having said that I miss their smiling faces around the house. I know many parents are thrilled when their children move out but truly I'd gladly support them both eternally. The magnificent energy both of them bring when they are around, the caring gestures, the goofiness...it's all something that I'd trade anything for in this world.  Over the past year I have been fortunate to visit my daughter once. Her husband actually purchased my flight there as a Christmas present for her. It was an amazing two weeks spent with a wonderful young woman in the town she now calls home. I have not however had the privilege of seeing my son since last July and although I love the texts and facetime chats it just doesn't replace his big hugs.  So thats where I was emotionally prior to early morning hours of July 21st.  When both of them arrived for a surprise visit !  My daughter worked her normal shift on Wednesday and drove straight through to get her brother from the airport in Boston the following night and bring him home. Even after they had passed out from complete exhaustion I found myself scurring around the house randomly crying tears of joy.  
This photo of one pair of army boots and one pair of air force boots symbolizes the two pieces of my heart that arrived home at approximately 1:30am Friday. I cannot begin to express how full my heart is at this moment having them both home.
Categories: Finding Peace, Understanding & Fulfillment
/