| | |
| --- | --- |
| Posted on February 16, 2017 at 11:25 AM | |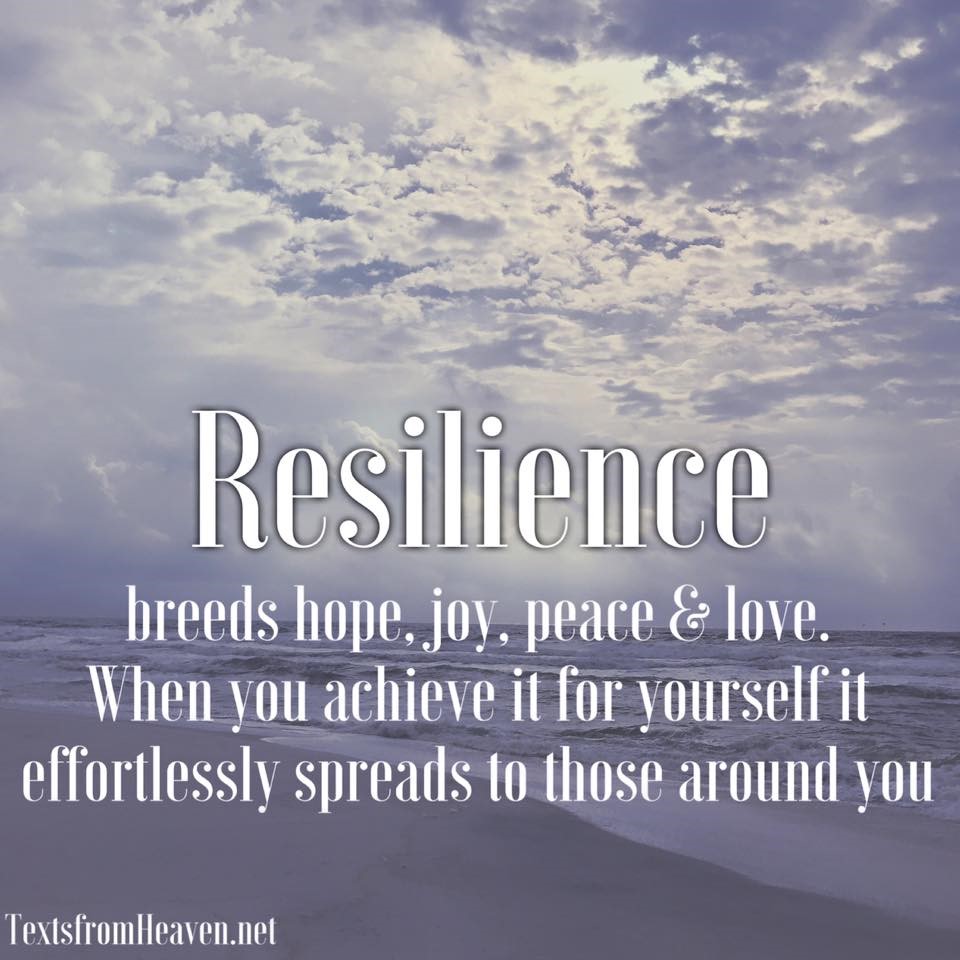 Resilience its not about pretending everything is fine. It is not about just completing your daily tasks or providing financial support for yourself or your family. 
Resilience is so much more than that and in its true form it breeds hope, joy, peace and love.  Resilience by definition is "the capacity to recover quickly from difficulties". Not just appear to recover, not just to survive the difficulties, not to go through the motions but to actually recover. It starts with making the choice that you want to feel or be good again. To then look ahead with Hope as you begin to move forward. Allowing yourself to find peace by releasing what has happened and beginning to feel joy again. Finally allowing yourself to fully soak in this life, experiencing the love that surrounds us all. Resilience is often not an easy road but its achievement is worth more than gold. The life it allows you from that point forth, the role model you provide to those around you and the knowledge that you are bigger than any circumstance you may face.
Categories: A Journey Through Grief
/